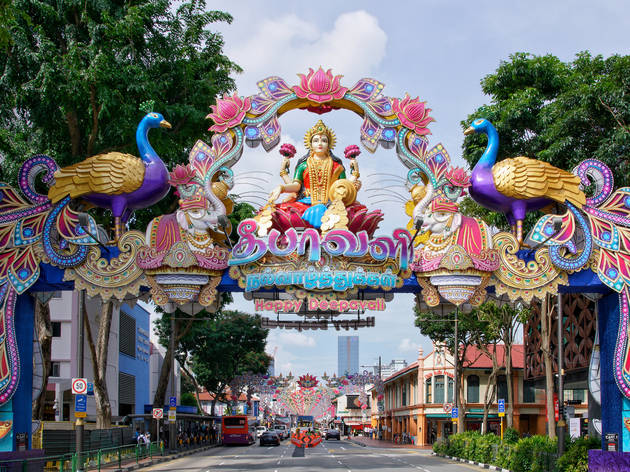 The best things to do in November
With the return of live performances, and Deepavali and Christmas lights, Singapore is shining bright this month
Reality check: there are only two months left before 2020 wraps up to make way for 2021 – and what a helluva (pardon our French) year it has been. The good news is that the streets of Singapore are once again dressed to the nines in magnificent lights and decorations, in celebration of Deepavali and Christmas.
What's even better is that live performances are given the green light to resume from November 1, with safety measures in place, of course. And with a plethora of online and offline events including the return of Baybeats, Arts in Your Neighbourhood, and Singapore International Film Festival, it looks like this month is looking up.
RECOMMENDED: 101 things to do in Singapore and ultimate guide to Singapore's neighbourhoods
Every year, Little India shines a little brighter for Deepavali, also known as Diwali. After all, it is the Festival of Lights, a celebration that symbolises the triumph of light over darkness and good over evil. This year, Deepavali falls on November 14, but the festivities have started early as the vibrant cultural enclave illuminates in a dazzling array of peacocks, lotus flowers, and oil lamps come nightfall. The main centrepiece of the vivid-hued stretch, however, is Goddess Mahalakshmi. The Hindu goddess of wealth sits on a lotus flower atop the main arch in Serangoon Road, flanked by two majestic peacocks and elephants.
Santa Claus is coming to town. See the halls – or rather streets – of the famous shopping belt decked with dazzling lights and decorations set to the heartwarming theme of 'Love This Christmas'. No matter where you are – abroad or at home – you can also delight in the gorgeous displays from the comfort of your home as Christmas on A Great Street goes online with a 360-degree virtual drive that takes you along the 2.88-kilometre stretch from Tanglin Mall to Dhoby Ghaut. The main arch at the junction of Orchard and Paterson takes centre stage with a colossal blue ribbon, glitter-coated reindeer, and bright red hollies.
The ultimate barbecue festival is back, and bigger than ever. The Great Grill Out by Guinness is now a month-long celebration filled with smoky bites and brews. Look forward to exclusive menus at Hopscotch, Kult Yard, and more. And this year, it's even bringing the party right to your doorstep, with master tutorials and virtual workshops to help you throw a sizzling party indoors. Tune in to online videos that'll teach you how to style your dish with food stylist CR Tan, how to pick the right cut of meat with East Side Butchers, among many others.
After being closed for the past seven months, Singapore Repertory is reopening its doors for live performances of Tuesdays with Morrie. Based on Mitch Albom's best-selling memoir, the play takes you on an intimate journey, charting the deep personal bond between mentor and student as they explore themes of love, acceptance, and death – but most importantly, how one should enjoy life. Theatre veteran Remesh Panicker is set to take on the role of Morrie, while Mitch is played by Benjamin Chow.
Step through the Anywhere Door and embark on a time-travelling adventure with Doraemon. Meet the cat-type robot from our childhood through photo opportunities within the grounds of the National Museum of Singapore and specially-designed collectables. One of the most iconic doors in Japanese manga and anime, the Anywhere Door is found alongside adorable Doraemon statues across the museum's front lawn – perfect for a photo opportunity. Inside the museum, the Time Machine, another classic gadget invites you to travel through both time and space.
In celebration of its 7th studio album Map of the Soul, the global phenomenon that is BTS is setting up shop at Plaza Singapura, making Singapore one out of the three lucky cities in Asia to host the 'dynamite' physical showcase. The blue-tinted pop-up store invites fans to browse around 300 exclusive merchandise including wardrobe essentials and home accessories. Some of these wares are not even sold anywhere else – that's how exclusive it is. Expect a main showroom full of merch, and Instagram-worthy spaces that mirror the concept and music video sets from the Map of the Soul record.
Arts in Your Neighbourhood (AYN) is back to spotlight the culturally-rich Geylang Serai – not to be mistaken for the infamous redlight district. This year's lineup is supplemented with digital offerings for the very first time. There's a blend of 11 digital and physical programmes co-created with artists, art organisations and community partners. From online music, dance and theatre performances to visual art murals and a dynamic light projection display on the façade of Old Airport Road Hawker Centre, everyone gets to partake in an engaging lineup of multi-genre and interactive art experiences like never before.
The 19th edition of this annual cultural affair looks into the local Indian arts that have shaped Singapore's cultural and arts scene in more than one. Get a dose of culture with a wide range of free and ticketed digital programmes including newly recorded works, archival screenings, and live-streamed performances. Highlights include three digital premieres including dance productions Amara – Dancing Stories of Banteay Srei by Apsaras Arts, and Pallavi through Abstractions by Chowk Productions, as well as RDG's showcase Pathey Nimidam which features nine 10-minute Tamil plays.
Since December 2018, Global Migrant Festival has been bringing people from all walks of life together to share human-centric perspectives and dialogues on migration, especially in a world where migrants are often stamped with vitriolic narratives. The nine-day virtual festival features an array of cultural performances, talks, films, and panel discussions involving artists, economic migrants, refugees, academic experts, and community advocates from non-profit organisations – you best believe there are over 200 participants from around the world this year. It then wraps up with the finals of the annual Migrant Worker Poetry Competition (Singapore), which has been a key event in the city's cultural calendar since 2014.
Dust off those running shoes – here's one more major running event to tackle before the year ends. Tighten your laces and gear up for the return of Standard Chartered Singapore Marathon (SCSM). But don't expect the usual race – this year sees a unique hybrid race format for participants to run through the streets of Singapore virtually, free of charge. Whether you're local or abroad, you can register for the outdoor or indoor race option with a compatible tracking device, or join the immersive augmented reality (AR) format on a treadmill. Powered by Rouvy, the AR format takes runners through the 'Best of Singapore' routes for iconic landmarks and scenic cityscapes like Orchard Road, Little India, Chinatown, the Civic District, and more.
Parents, here's how to keep 'em active tots and tykes occupied during this school holiday. Held online, as well as on-site at the city's museums and heritage galleries, the annual Children's Season returns with more fun activities to spark their curiosity about the diverse variety of museums in Singapore. Watch them take on the online hide-and-seek game that uses Augmented Reality (AR) technology to explore virtual museum spaces, discover clues to hidden treasures along the way, and learn more about the stories behind the museums. Parents can also use the online platform to check out the various family-friendly programmes and activities available on-site, providing a fuss-free way to plan museum visits across the school holiday period.
The city's longest-running film festival returns to celebrate resilience and hope as it renews its purpose to explore Asian stories, and deepen the appreciation of cinema in Singapore, all with the ethos of championing local and regional filmmakers. Cinephiles can look forward to a new hybrid format featuring cinema and online film screenings of over 70 films from 49 countries.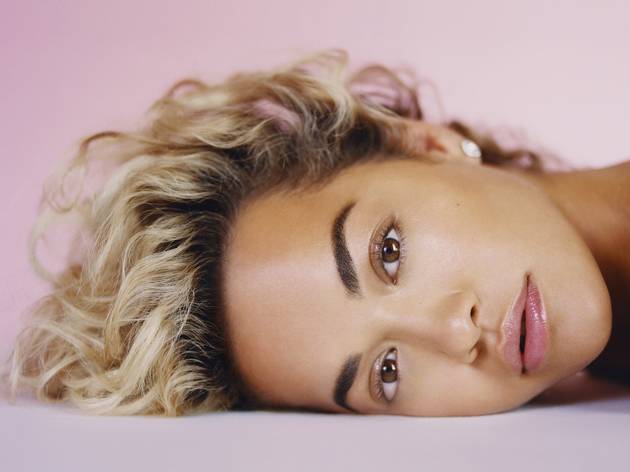 Photograph: Rita Ora
The answer to Singapore's growing appetite for new music experiences, Hydeout is the region's first multi-genre music festival to shake up the scene by packing as much uncurbed fun, global sounds, and eye-catching art in one massive space. While its April debut at Gardens by the Bay was cut short by the circuit breaker, it's taking a digital spin with an immersive online experience featuring performances set against stunning backdrops that encompass both the virtual and physical realms. While the date has yet to be confirmed, the star-studded lineup is up and includes beach-blonde pop starlet Rita Ora, R&B darling Tinashe, EDM's poster boy Martin Garrix, progressive house star Nicky Romero, and even Singapore's very own DJ and producer Myrne.
More things to do in the city